Well. I'm currently super lucky to have this week off work. Hearken opted to give the entire team the week off in honor of everyone's huge push to close the merger (completed June 12th!) as well as the general state of the world. The team was (is?) tired, and that included me. There are a couple things I'd like to do to prep before next week, but honestly it's been so delightful to be offline most of the day I haven't really been motivated yet. I've read two books, done some cooking, gone on bike rides (though, always before 6:30 AM because of the heat…), caught up on articles online, did some financial planning, etc. And there's still SO many things I want to do. I could easily take another week after this off, but I'm SO grateful for this time.
In other news, still biking ??‍♀️ ??‍♀️ ??‍♀️ After the half Everest attempt my weekly elevation dropped back down to 15-20K. Last Friday (July 3rd) Paul decided to do his half Everest on the base of the Super James climb. That meant a 3:30AM wake up, so I decided to join him in getting up early. I did the ride he did while I did my attempt the two weeks prior. It involved 93mi and 12,700ft of elevation gain. The high temps were 5-8 degrees cooler last Friday, but the air was warmer in the morning AND it felt heavy. For my half I started in long leggings over my chamois, long wool socks, a mid-weight jersey over a lightweight long sleeve, and long fingered gloves. Friday I started in my chamois shorts, a lightweight long sleeve over my jersey, and short fingered gloves. Before sunrise even hit I was sweating (though, sun rise was spectacular).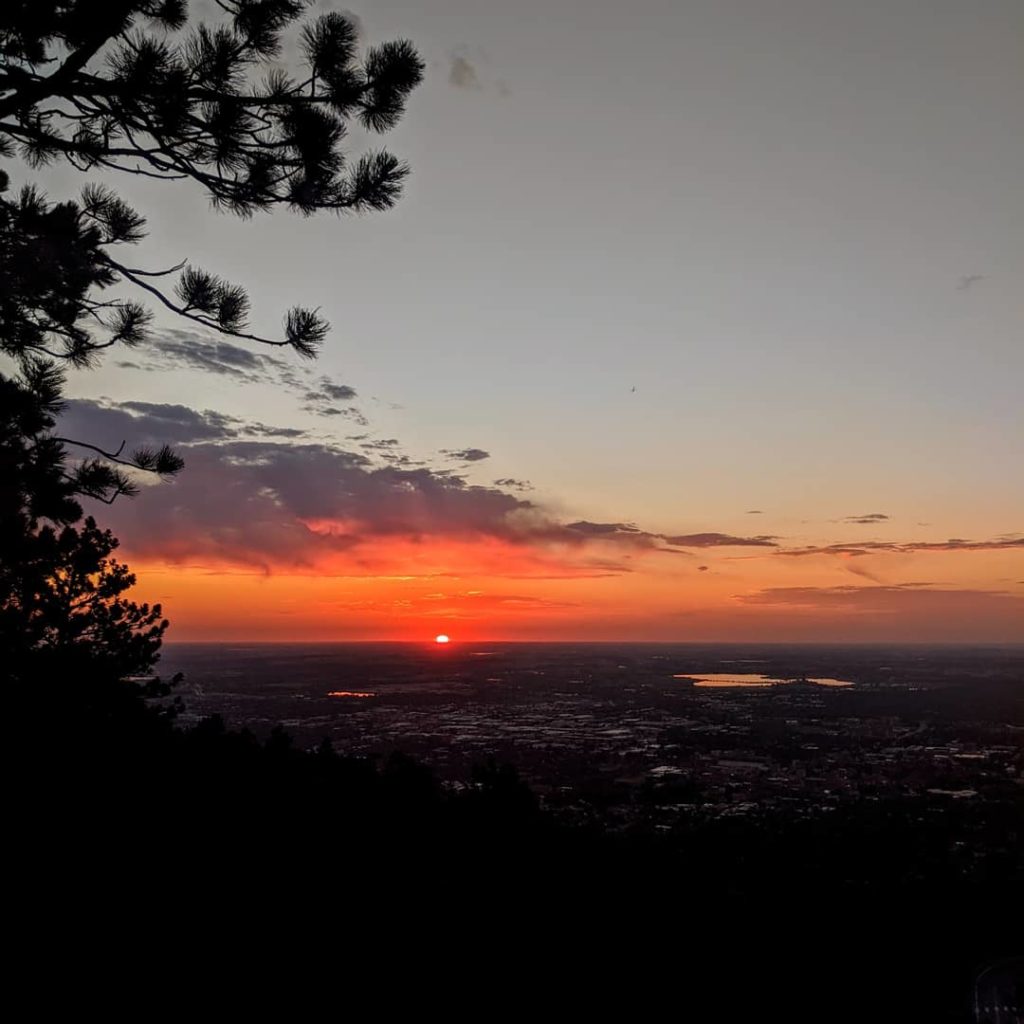 By 8AM I was so warm I wondered how I was going to finish. Thankfully, the ride took me up near 10K, and that offered a little relief. There's a fresh water spring in the town near 10K and, in addition to filling my bottle with some icy cold water, I also stuck my head directly under the spout they've installed. By the time I'd biked back down to 7K ft ~30 later, my head was nearly dry. But Paul finished his Everest and I completed my ride. I even got to join him for his third to last lap. The 14% grade at the end of that climb is a doozy on tired legs — oof! In general, I think I might have been about as beat after that Friday ride as after my own half.
But I do feel like rides are getting a bit easier. I feel like I've gotten some new PRs on routes I've done many times (always a good feeling). I tackled the full Super James ride before breakfast on Monday and it felt surprisingly doable, even when coupled with a steep climb first. And my heart rate is coming down on climbs just a bit!
On Friday we're heading out to Mount Evans. It will be my first 14er! My highest elevation is 13,828 ft at Dead Woman's Pass, the high point on the Inca Trail. I was really looking forward to doing a lot of hiking this spring, especially as we'd been training up for it earlier in the year. I was excited to climb Longs, of course, but lots of the other peaks as well. I was even toying with the idea of getting on the flatirons for some soloing. Alas, the pandemic has kind of put the kabash on that for now. Too many people, especially as things are just reopening. We're now also way out of hiking shape, and I just barely did 5 push ups the other day, so climbing is going to take some work.
Instead of hiking, we'll be biking up to just below the Mount Evans summit at 14,265ft on our bikes. We'll drive about 50min out of town to start slightly higher, so in total we'll gain about 6,500ft. I learned about the ride shortly after moving here, and have been excited to have it on the list this summer. Plus the route is closed to cars this year, which should make it a more enjoyable ride! The elevation gain isn't terribly worrying. Oh, do NOT get me wrong, it'll be a challenge for sure. But I just did 5,700ft on Monday morning with just a protein bar and a couple of water bottles, so I feel like I've got my climbing legs prepared enough. However, the elevation itself is much more concerning. I know over 12K everyone says the ride gets kinda… funky. Pedaling at that altitude (especially coming from 5K and starting at 7K) is going to be a challenge. I hear the 5% grade at the top feels like 15%, which is no joke. So here's to hoping it goes well!
I have a lot more biking thoughts, but I'll close with this. As I've been doing a lot more cycling I've been seeing how many other people around the world do serious cycling. It reminds me that I'm a very happy amateur (in the truest sense of the word). And while there are a myriad of incredible stories out there, it's the older women that I'm loving. The retirees that are 55-70 and churning out the miles and climbs like honest pros (many of them having taken up cycling in their 40s). This woman is 60, and she's done THREE TIMES the elevation I have this year – nearly 775,000 ft of climbing (and in only 2,000mi more). She's averaging some 35K feet of climbing a week. I've done that much climbing in a week ONCE, as part of Cycle Oregon. It's awesome. I hope I can be like her when I'm 60.