A continuation from this post!
Thurs., Oct. 28th was our big day of prep, and also my birthday 🥳 It was a day full of tasty treats and lots of last minute touches. Both Paul and I went for a short ride to keep the legs loose while Julia went for a walk downtown. Paul realized that his bike was not shifting well, and thus started an almost 2hr back and forth trying to sort out the issue at two bike shops. (Very) long story short, no one could quite figure out the issue leaving Paul stuck with sluggish, somewhat sticky shifting for the event. 😕
The next day we headed to Fruita, about a 4.5 hour drive from Boulder. The drive was quite pretty as the many of the trees were still brilliant shades of late season gold. We arrived a bit early and stopped for lunch at Chipotle (which is becoming a staple spot for quick food while traveling). We checked into our hotel room at the Comfort Inn and got ready to head out for a shakeout ride while Julia went out into town.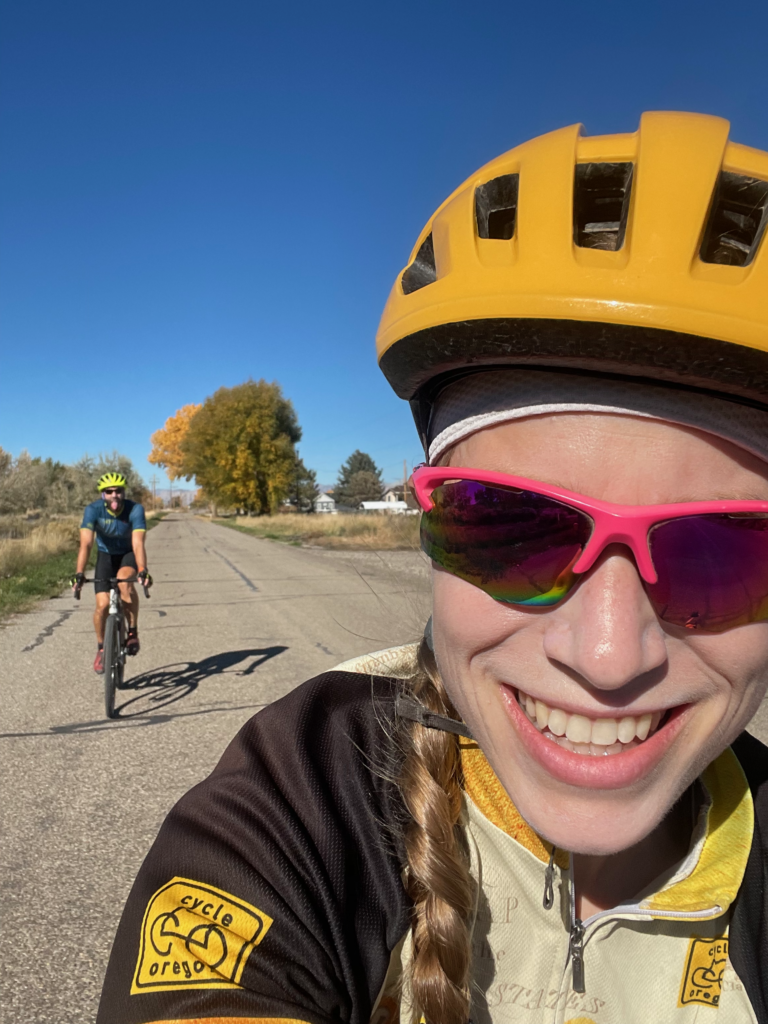 We spent the first part of the ride cruising down the bike paths and then got out into a bit of gravel on the side roads. It was a very pretty albeit somewhat windy ride.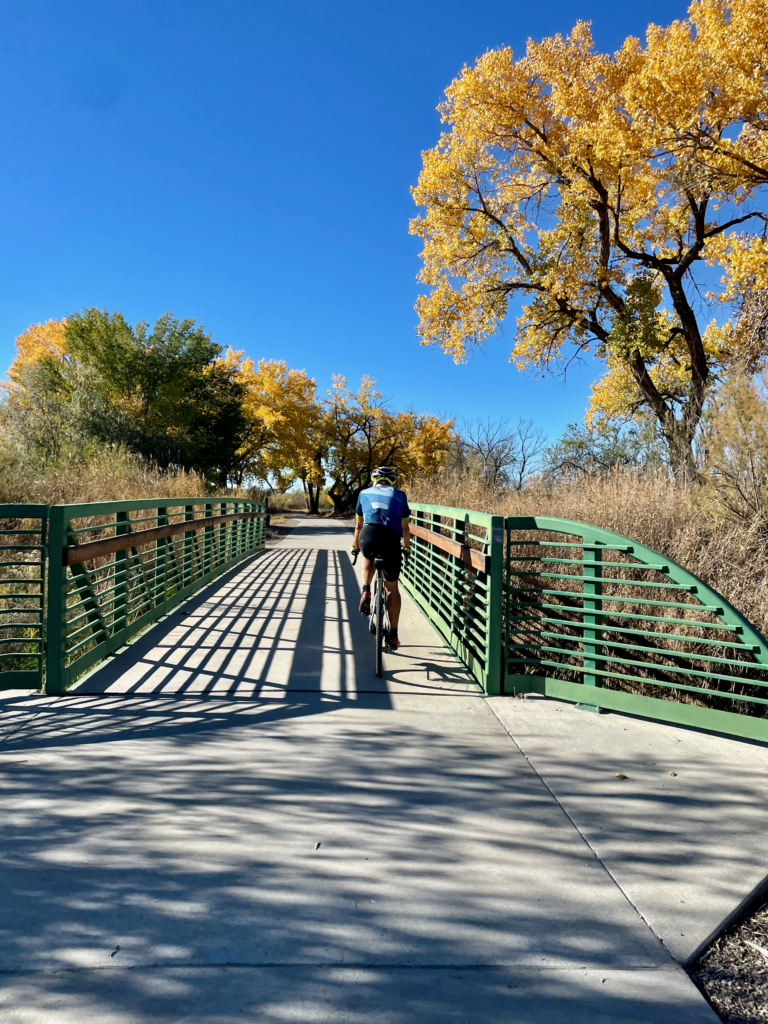 We got back to the hotel room to spend the afternoon getting everything organized and prep one more time! This mainly involved exploding bike gear all over the hotel room and hoping Julia wouldn't come back before we could put some of it away 😅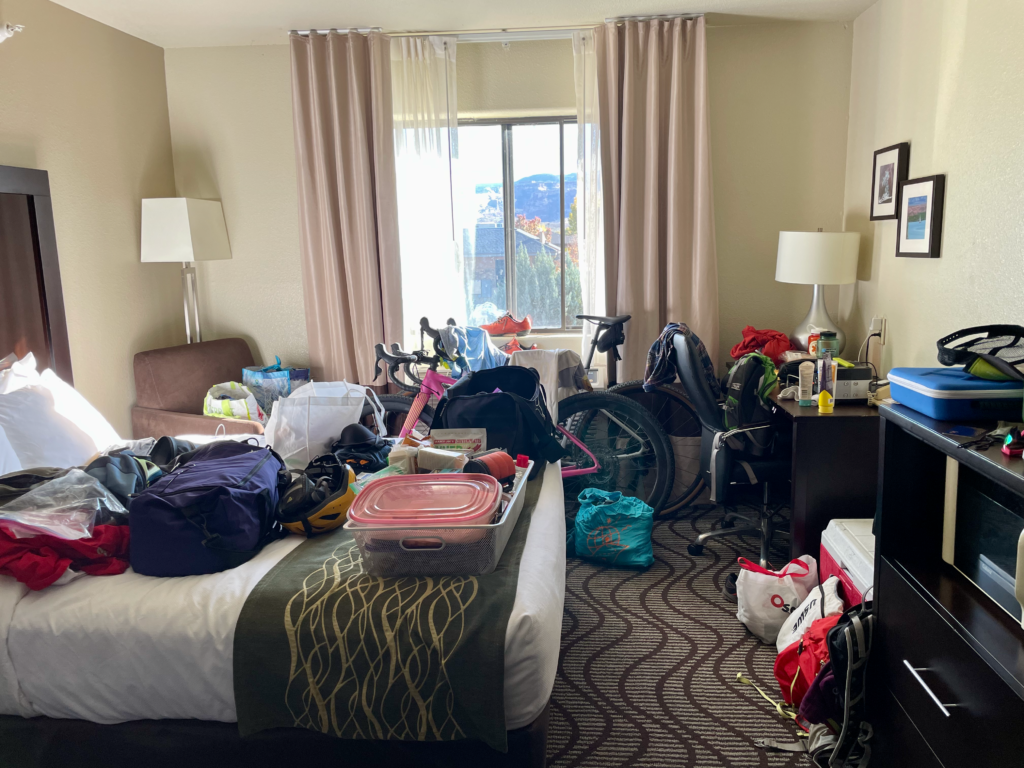 With our last items (mostly-ish) organized, we showered and got ready to head to Hot Tomato – a top ranked pizza joint that we had discovered when we were in Fruita back in June thanks to a excellent tip from my Mom. There we met up with Eric and grabbed a table outside to enjoy dinner together – the four of us not having been together as a group for over a year and a half!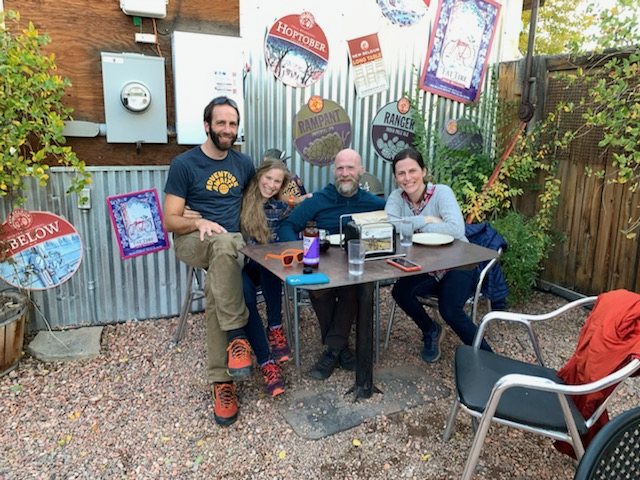 Paul and I also took a quick break to go to packet pick up, which is where things REALLY got exciting. We left ready to go with our t-shirts, swag, and race numbers. This made it all feel very real, and I was super jazzed.
After dinner there was a brief rider meeting where we all gathered outside to chat about the course. We had a few very good things going for us — there was relatively little wind forecasted for the next day (sort of amazing given how windy the area can be), the course was fairly dry (lucky since late October can be a little finicky with precipitation), and because of the recent rains there were very few sand trips (which, after BWR, I was absolutely thrilled about).
However, there was one "but" here and it was a big one. Because of a lot of recent rain there were around 100 "rain ruts" on the course. Here's the update they shared with us:

"YOU WILL FIND RUTS AT THE BOTTOM OF EVERY GULLY. They will wear you down, then they will irritate you, then you'll be pissed and finally, you'll accept it, take them in stride and always pay attention.
THIS IS A LEGITIMATE, SERIOUS WARNING! Most of the ruts are 8″-10″ wide and a couple of inches deep, you roll right across. Some are 20″ wide and 20″ deep, you slow down a lot or slam into them. Some are 30″ wide and 30″ deep, you slow way down, perhaps walk it or end up on with your nose in the mud.  NOT KIDDING! Please – be vigilant. Especially at dawn and dusk and even more so when it is dark."
And here's an example of what one of the larger ruts looked like (bike for scale):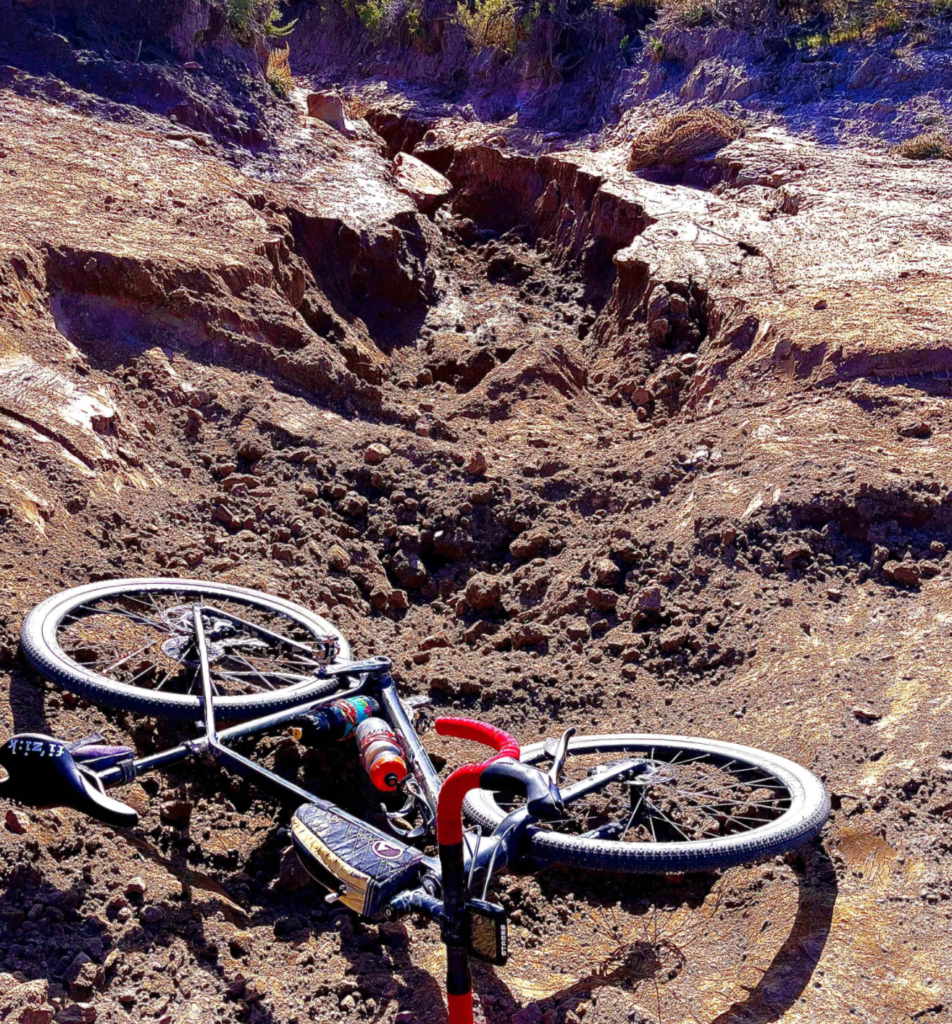 There was also one more twist — at mile 148 there was an optional detour for Rexy riders. Take the 2mi roundtrip out to a "spectacular view"and rip a page from the hidden book, and you'd earn yourself a 40min time bonus (which would be slightly longer than it would take you to get there). They let us know that should you hit mile 148 in the dark it wouldn't be worth it, but otherwise it was a 'not to miss' view. I was 100% planning on it.
With that we headed back to the hotel to walk Julia through all the aid station prep and pieces (all of which was outlined in an 'aid station by aid station' four page Google doc we shared), and got our numbers on the bikes.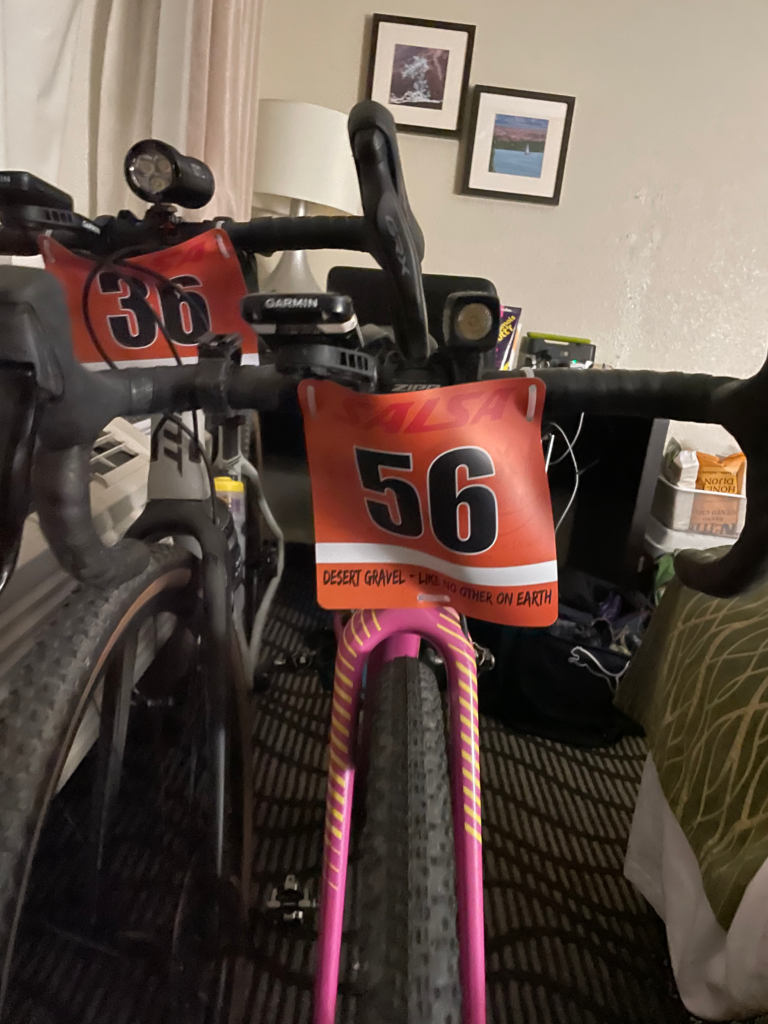 Since we had aid station support, both Paul and I were running things pretty light. We'd each carry a water bladder (I'm a huge fan of my women's Chase vest) and we both were both using Revelate gas tanks to hold snacks. I was running tubeless Maxxis Ramblers 40mm tyres pumped up to about 35psi, and my stock set up of SRAM Eagle 10-52 in back and 46 in the front with eTap Rival shifting. I also had my Garmin bike computer, my bike lights, and my repair bag on my seat post which included:
Two CO2 canisters
Tire levers
Spare tube
Tiny bottle of chain lube
Bacon and tyre boot
Mini patch kit
Valve core extender
Valve core remover
Mini sunscreen
Mini Chamois Butt'r
AAA batteries (for my headlamp)
I also had a hand pump in my Chase vest
And with that, we were off to bed with the 4:30AM alarm set, the oatmeal and morning drinks prepped, and our clothes laid out for the 32 degree start. 🥶