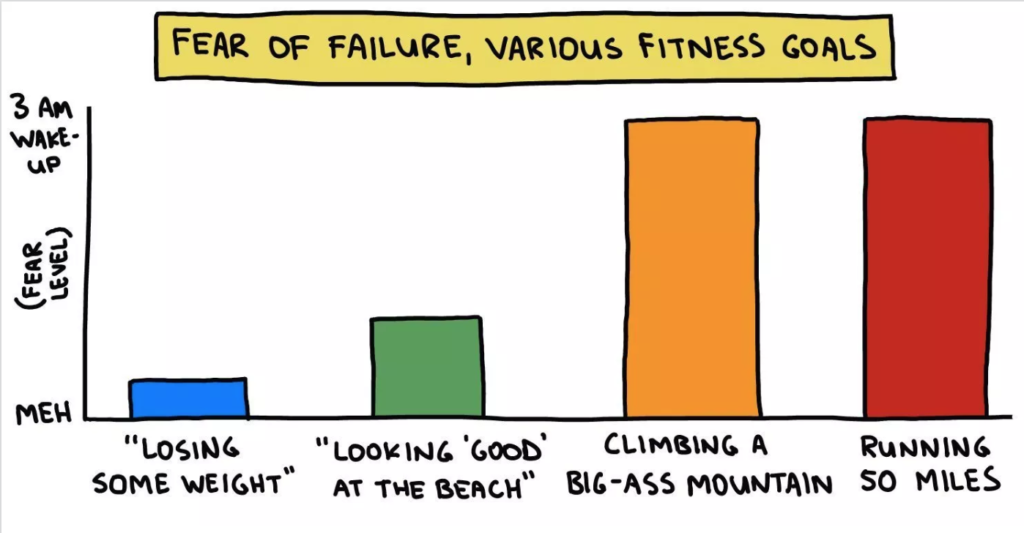 That image is from THIS ARTICLE which is definitely worth a read.
Essentially it's the idea that when you commit to do something harder (running 50+ miles, climbing Mount Rainier, swimming 10mi in open water, etc) there's a different type of training that happens, as opposed to when your goal is just "lose 5 lbs because I'll fit into my jeans better".
That being said, it's actually been pretty fun to train for something that I have NO IDEA if we'll complete.