Well, hopefully in 24 hours we'll be pedaling our butts up to Timberline Lodge. For now, we drink tea and prepare. We're both feeling healthier, though neither of us is totally 100%. However, we've taken the past few days off to give ourselves maximum chance at recovery.
Tonight we bought most of the last few items we need, and tomorrow we'll get a couple more snacks to round it all out.
The bikes have been cleaned and oiled. The food and drink has been prepped. And the gear has been laid out. My pieces alone:
FOR THE SWIM: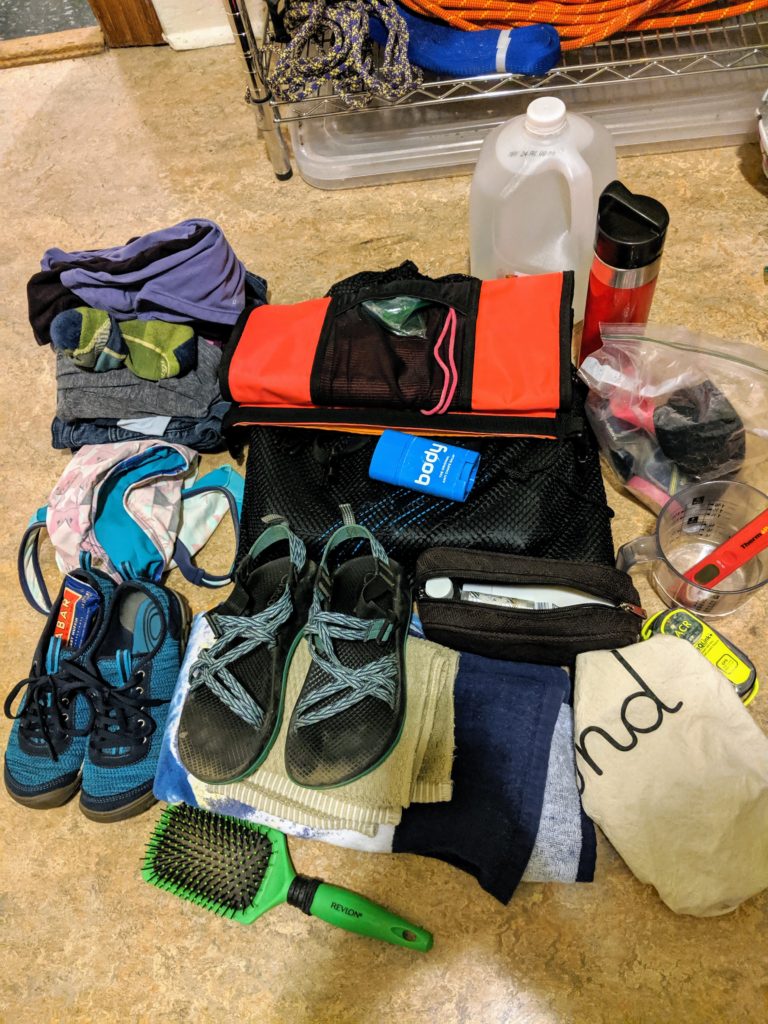 FOR THE BIKE: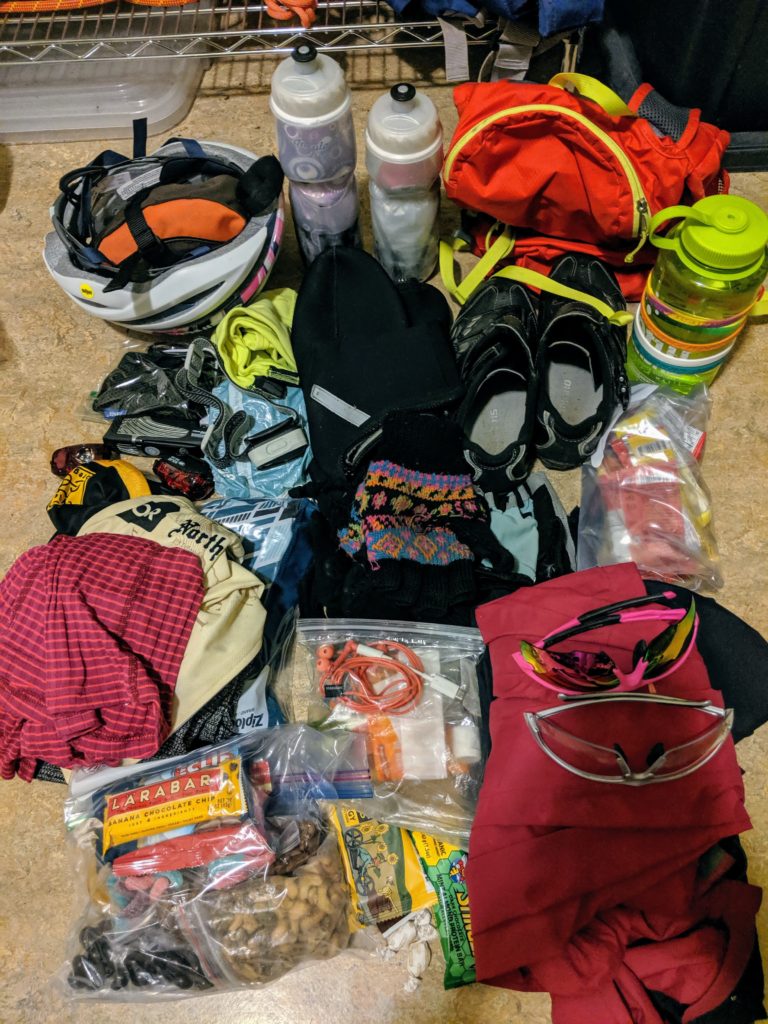 FOR THE CLIMB: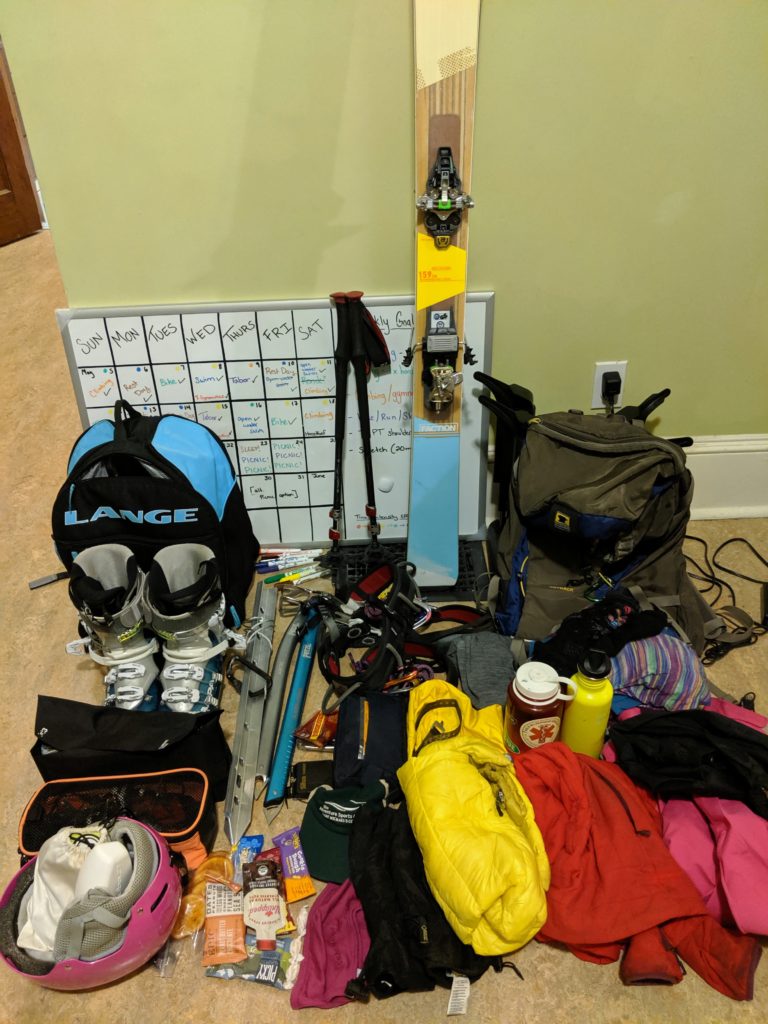 Goal tomorrow is to take each thing one step at a time. No point in worrying about the chance of rain on the bike ride or the wind on the mountain before we've even gotten in the water (which is, unfortunately, just barely 56.5 degrees).
We also have a bag of car things which includes snacks (fresh fruit, veggies, brownies, cookies, and the like), clothes for when we're done, extra repair gear, and warm blankets for our support person to use when she sleeps in the car while we're climbing (she can also eat the brownies!). We're very grateful for our support person.
We are prepared to bail or adjust at any point for safety reasons. We are also prepared to dig in, push hard, and make the best attempt we can. Our goal is to balance those two things to the best of our ability.
I can't believe it's actually happening.